You're Invited To A Planning Palooza!
9th ديسمبر 2022
94.99$ – 119.00$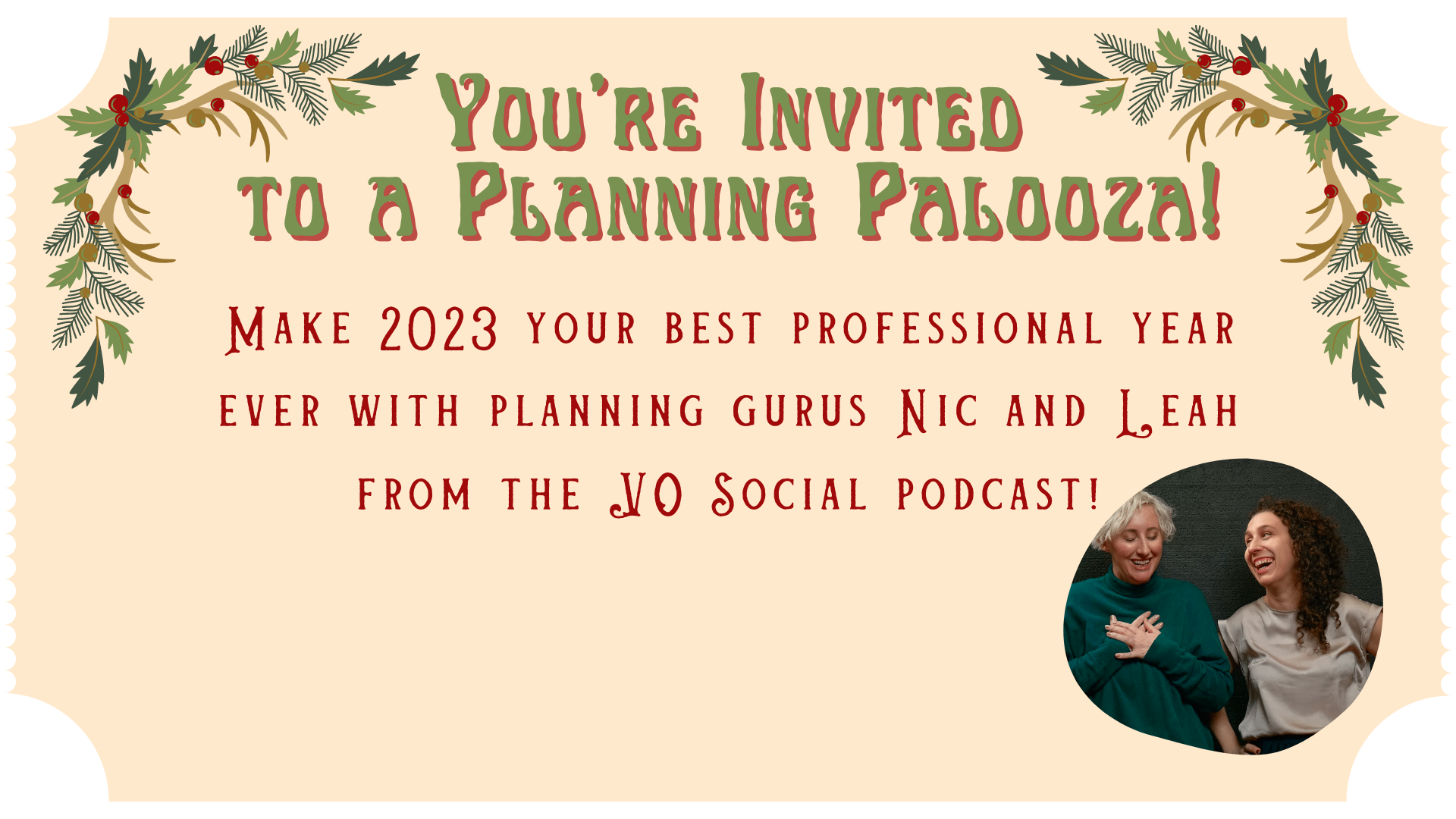 Start: 3:30pm GMT / 7:30am PST / 10:30am EST / 5:30pm EET
Members: USD $94.99
Non-Members: USD $119.00
Get ready and raring for 2023 – join Leah and Nic from the award winning Voiceover Social podcast for a balloon-poppingly fun pre-Xmas career planning party!
Want to take some time off over Christmas and really enjoy the festive season? Well then, hop on our planning merry-go-round with lots of lovely fellow voiceovers, do your best not to spill the mulled wine*, and take all the worry out of what's going to happen next year!
You'll learn a tried, tested and thoroughly invigorating system for making your dreams into a sensible, achievable reality, make loads of new friends, share your ideas about how to smash your goals, help each other set the steps to achieving them and, frankly, have a wonderful time.
OH DID WE MENTION? You can even win prizes! Bring your best VO party tricks and you can win a whole collection of fantastic, career boosting marvellousness…
Win voice coaching with the delightful Nic Redman! Win one of Nic's fun-tastic warm up card decks! AND, if you don't already have a VO Career Planner, there'll be a chance to win one of those too!
Let's get next year sorted in this fast paced and joyfully intense webinar. Bring snacks! Bring your planning head! Leave with next year's planning DONE and have a properly Merry Christmas!
*mulled wine not provided. Termsandconditionsapply